18th Sapper Battalion
18th Engineer Regiment


Flag of the Battalion/Regiment
Country
 Russian Empire

 Russian Republic

Branch
 Russia Army
Allegiance
Emperor of Russia, later President of the Russian Republic
Service history
Active
1894—1917
1917—1918
Role
Engineers
Size
Battalion
Commanders
Insignia
The
18th Sapper Battalion
(18-й Саперный батальон)
was an
engineer
battalion
of the
Engineer Corps
within the
Imperial Russian Army
. The battalion participated in
World War I
and didn't continue after the
October Revolution
. The regiment was one of the few regiments that actually was reformed under the
Russian Republic
, but later disbanded following the
October Revolution
.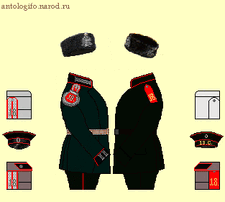 In 1894 the 18th Sapper Battalion was formed but officially compiled on 31 October 1894. The battalion the consisted of the following:
Upon formation, the battalion was assigned to the 1st Sapper Brigade and stationed in St Petersburg. By 1905 the battalion formed a 4th company and later added. In 1910, when the Sapper Brigades were disestablished the battalion joined the 18th Army Corps and stayed in St Petersburg.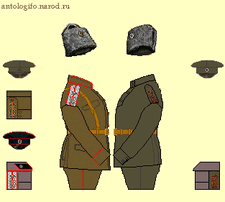 The battalion was assigned to the following corps during World War I: 9th Army, 4th Army, 9th Army (again), in 1916 the 4th company was redesignated as a searchlight section. 7th Army, 9th Army, 8th Army. By 1917 the battalion was renamed as the 18th Engineer Regiment and reformed by the Russian Republic and moved to the Carpathians directly assigned to the Southwestern Front, later the corps joined the 1st Army. Finally in September 1917 the battalion joined the 8th Army. Following the October Revolution, the regiment was disbanded and never reformed.
Community content is available under
CC-BY-SA
unless otherwise noted.